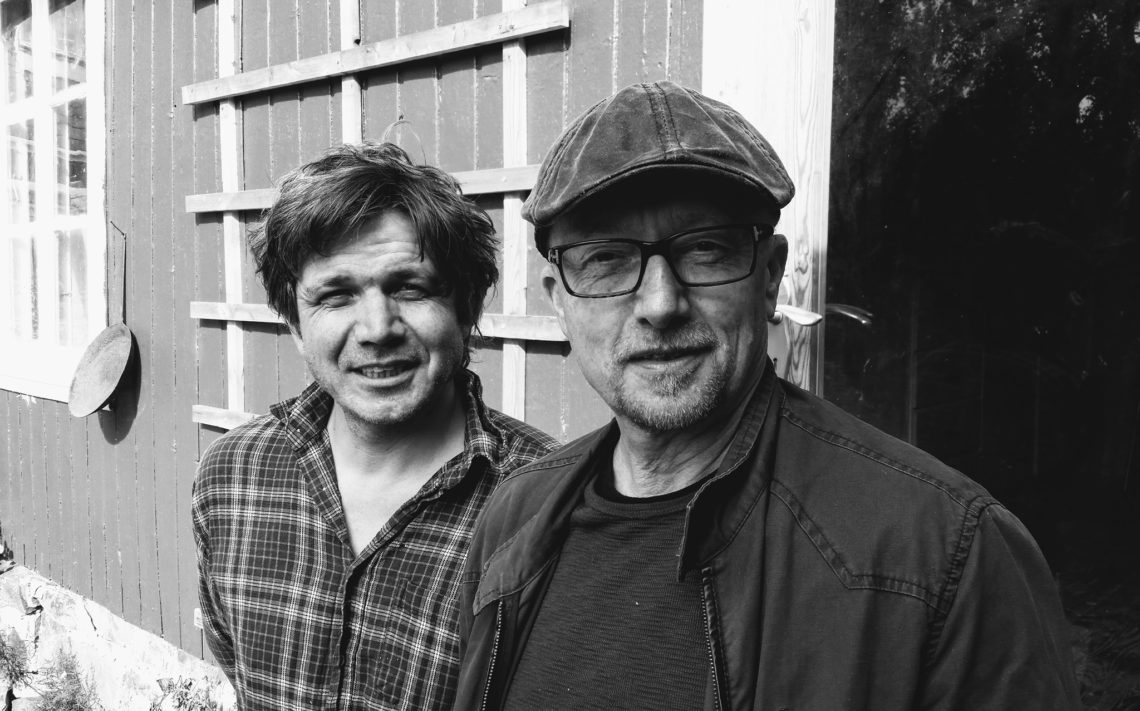 Geir Hjorthol og Andreas Barth, ein duo som skaper musikk med impulsar frå ulike sjangrar: samtidsjazz, folkemusikk, improvisert og elektronisk musikk. Element frå desse og andre tradisjonar blir del av duoens eksperimentering med tonalitetar og alternative speleteknikkar. Musikk er lyd, og lydane i musikken til Hjorthol & Barth kjem ikkje berre frå instrumenta og menneskestemma, men frå naturen og kvardagslivet. Desse elementa vev seg saman til ein musikalsk heilskap der melodiske linjer vekslar og blandar seg med dynamiske rytmar og kreativ støy.
Geir Hjorthol: trompet, stemme, samples, elektronikk
Andreas Barth: trommer, perkusjon, samples, elektronikk
ALBUM:
In These Times (Farmorhuset 2021)
Den raude staden (Farmorhuset 2019). Med forfattaren Lars Amund Vaage
The Broken Vessel (Ravello Records 2018). Med komponisten Magnar Åm
Ramme (Farmorhuset 2014)
Engelsk
Geir Hjorthol and Andreas Barth, a duo who make music inspired by a range of genres: contemporary jazz, folk music, improvised and electronic music. Elements from these and other traditions weave in and out of the duo's experimentation with tonality and alternative playing techniques. Music is sound, and the sounds of Hjorthol & Barth's music come not only from instruments and the human voice, but from nature and everyday life. These are gatheredinto a musical whole where melodic lines alternate and combine with dynamic rhythms and creative noise.
Geir Hjorthol: trumpet, voice, samples, electronics
Andreas Barth: drums, percussion, samples, electronics
ALBUMS:
In These Times (Farmorhuset forthcoming in 2021)
Den raude staden (Farmorhuset 2019). With Norwegian author Lars Amund Vaage
The Broken Vessel (Ravello Records 2018). With Norwegian composer Magnar Åm
Ramme (Farmorhuset 2014)