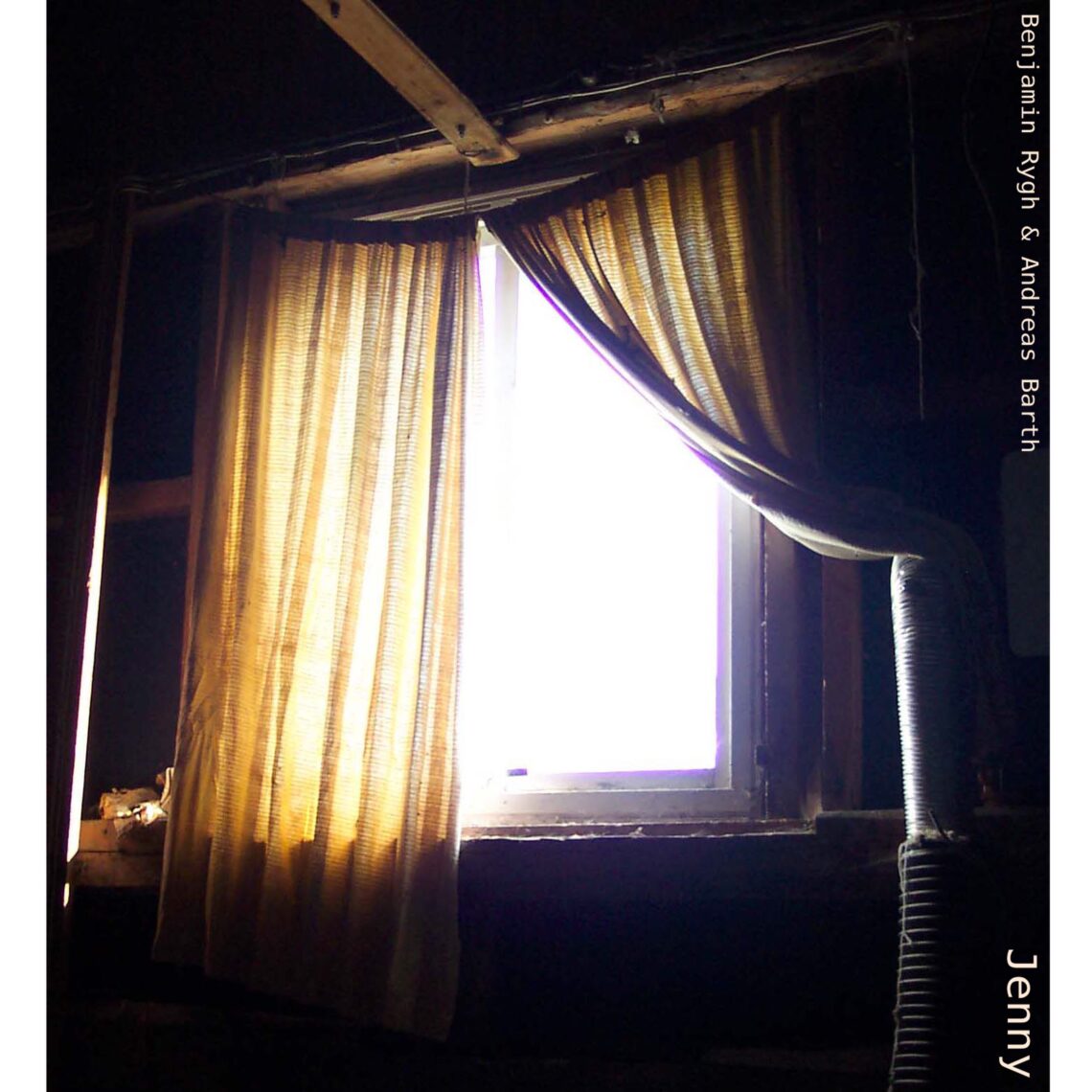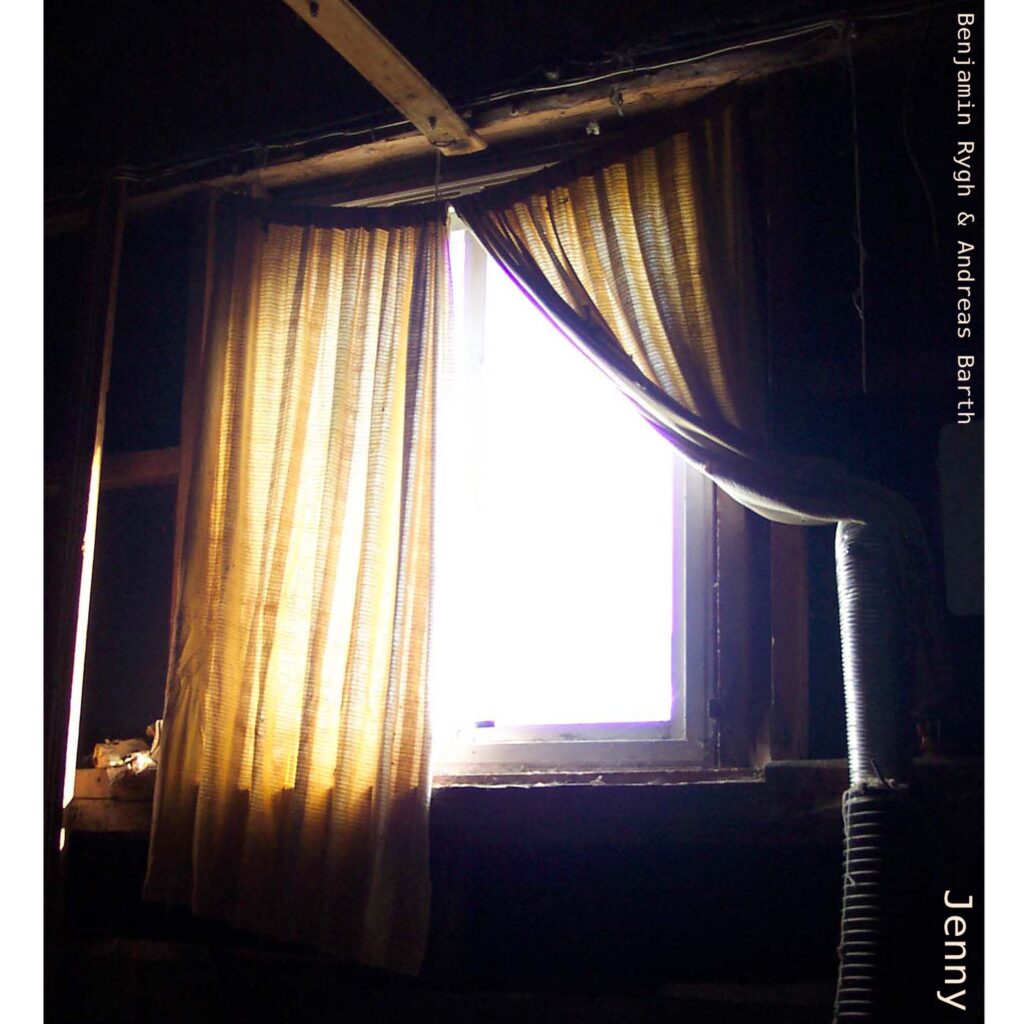 Jenny
Jenny er et album basert på opptak fra to konserter under Jenny-festivaleni Sandefjord, 2001 og 2002. «Z1» og «Z2» ble framført som sammenhengende musikkstykker, men har siden blitt redigert og delt inn i spor med tanke på lyttevennlighet.Plata ble utgitt første gang våren 2003. Den nye versjonen er en remiks utført ved Farmorhuset studio, Eidsfoss, i 2022.
Benjamin Rygh – el-gitar, kalimba, fjærklang, lekepiano, elektronikk
Andreas Barth – trommer, melodika, samples, klarinett
Jenny
Jenny is an album based on recordings from two concerts during the Jenny festival in Sandefjord, 2001 and 2002. «Z1» and «Z2» were performed as contiguous pieces of music, but have since been edited and divided into tracks with a view to listening. The album was first released in the spring of 2003. The new version is a remix performed at Farmorhuset studio, Eidsfoss, in 2022.
Benjamin Rygh – electric guitar, kalimba, spring reverb, toy piano, electronics
Andreas Barth – drums, melodica, samples, clarinet